Welcome to Boys Over Flowers Wiki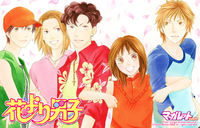 Boys Over Flowers Wiki is an encyclopedia dedicated to the manga, Boys Over Flowers by Yoko Kamio. This includes chapters, anime, dramas, characters, and more. The wiki format allows anyone to create or edit articles, so we can all work to make a comprehensive database.

About this wiki...
Don't know anything about how to edit? Here are some guides that can be helpful for you:
Don't know how to help or improve this wiki? Here are some links that can guide you:
Here at Boys Over Flowers Wiki we have some rules for the users behavior and edits. Follow this small list of rules and you will have a great time here:
Foul language is not allowed under any circumstances.
Illegal content is forbidden on the Wiki.
Vandalism will result in an immediate and one week ban.
All of the pages should include real, factual content.
If the edits you make do not provide anything to the wiki, you'll be warned.
If you continue with those edits, you'll be banned.
About Boys Over Flowers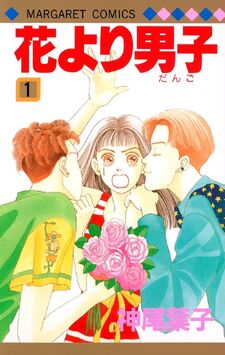 Boys Over Flowers (花より男子, Hana Yori Dango), abbreviated as Hana-dan (花男, Hana-dan), is a best-selling shojo manga series in Japan. It was created by Yoko Kamio for serialization in the manga magazine, Margaret in March 1992. The series ran in the magazine for over two hundred chapters, before ending in August 2003. It was licensed by Viz Media for publication in North America.
Hana Yori Dango is also notable for having many adaptations in several different mediums. In 1995, a film starring popular 1990s idol, Yuki Uchida was released by Fuji TV. The anime began broadcast in 1996 and concluded with fifty-one episodes and a short film in 1997. Meteor Garden, a Taiwanese drama starring Barbie Hsu and Jerry Yan, followed in 2001. The success of the drama led to the production of a side story and sequel. Boys Over Flowers was brought back to Japan in 2005 with a another drama adaptation starring Mao Inoue and Arashi member, Jun Matsumoto. The Japanese drama continued with a sequel and ended with a film in 2008. The manga was also adapted into a Korean drama in 2009 with Ku Hye-sun and Lee Min-ho.
The story revolves around the heroine, Tsukushi Makino and her interactions with the F4 at the upper-class school, Eitoku Academy. Tsukushi's story would continue in 2006 and 2008 with three chapters that were later published as the series' thirty-seventh volume. In 2015, Kamio began a sequel to the series in Shueisha's Shonen Jump+. The sequel follows a new group of students at Eitoku. Read more...
Browse
Upcoming and recent events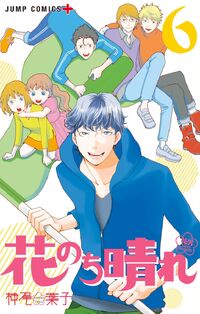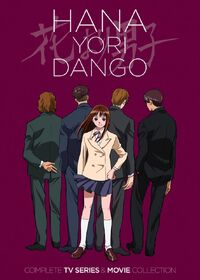 2017
2016
How to help
All pages can be edited and you are welcome to join us and contribute to this wiki. Everyone is free to create a new page or edit an existing one. If you have any questions about the wiki or helping out, you can ask one of Hana Yori Dango Wiki's administrators.
If you are new to wikis, you may want to read the help page.
A list of all help pages can be found in .
If you want to help but you're not sure where to start, try improving the various articles by expanding them.
Another helpful activity would be to check the list of wanted pages for frequently linked-to articles that don't exist yet.
You can find a list of useful templates on .
If you want to experiment with editing a wiki, please do it in a sandbox, not in articles.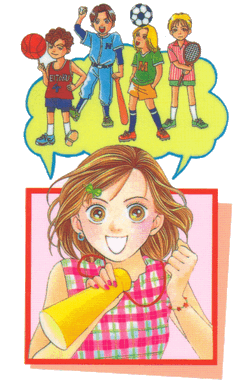 Latest chapter

Chapter 59
Upon returning to Tokyo, Haruto Kaguragi is disowned by his father and replaced with Kei Wither, whom Haruto's father plans to adopt. Haruto has no other options, but to ask Oto Edogawa for help. Read more...
Poll
Which adaptation is your favorite?
Featured video
Sister Wiki
Ad blocker interference detected!
Wikia is a free-to-use site that makes money from advertising. We have a modified experience for viewers using ad blockers

Wikia is not accessible if you've made further modifications. Remove the custom ad blocker rule(s) and the page will load as expected.