Kensaku Saeki (佐伯 賢作, Saeki Kensaku, born August 15, 1977) is a retired Japanese actor. His only acting credit was in Hana Yori Dango as Sojiro Nishikado.
Biography
Early life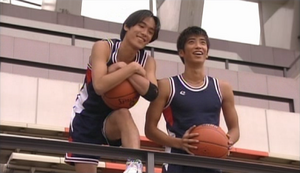 Saeki was born on August 15, 1977. He appeared in
Hana Yori Dango
as
Sojiro Nishikado
in 1995.
Filmography
Films
References
Ad blocker interference detected!
Wikia is a free-to-use site that makes money from advertising. We have a modified experience for viewers using ad blockers

Wikia is not accessible if you've made further modifications. Remove the custom ad blocker rule(s) and the page will load as expected.