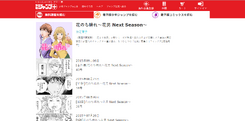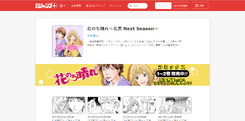 Shonen Jump+ (少年ジャンプ+, Shōnen Janpu+) is an online publication owned and operated by Shueisha. It is also available as a mobile phone app on Google Play and Apple's App Store.[1] The website was launched on September 22, 2014.[2] Shonen Jump+ began serializing Boys Over Flowers Season 2 biweekly on February 15, 2015. The series is also published simultaneously in North America by Viz Media.[3]
The publication celebrated its first anniversary in September 2015. Several authors signed and drew special images for phone cases and tablet devices. Yoko Kamio, Akira Amano, Kentaro Yabuki, Kyosuke Usuta, and Hidekaz Himaruya were some of the authors who participated.[4]
Yoko Kamio's Matsuri Special was made available to purchase on Shonen Jump+ on August 2, 2016.[5]
References
External links
Ad blocker interference detected!
Wikia is a free-to-use site that makes money from advertising. We have a modified experience for viewers using ad blockers

Wikia is not accessible if you've made further modifications. Remove the custom ad blocker rule(s) and the page will load as expected.