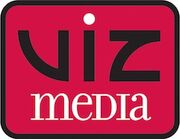 Viz Media, LLC
is a manga, anime, and Japanese entertainment company. It was founded in 1986 as VIZ LLC. In 2005, VIZ LLC and ShoPro Entertainment merged to form the current VIZ Media LLC, which is jointly owned by Japanese publishers Shogakukan and
Shueisha
, and Shogakukan's licensing division Shogakukan Productions (ShoPro Japan).
Viz Media holds the licensing rights to Yoko Kamio's Boys Over Flowers,[1] and previously held the rights to the anime.[2] They currently release Boys Over Flowers Season 2 online simultaneously with Japan on their "VizManga" website.[3] Viz also released Kamio's Crown of Thorns digitally.[4]
References
External links
Ad blocker interference detected!
Wikia is a free-to-use site that makes money from advertising. We have a modified experience for viewers using ad blockers

Wikia is not accessible if you've made further modifications. Remove the custom ad blocker rule(s) and the page will load as expected.